An audience with one interest
FSANA invites you to participate as an exhibitor in this one-of-a-kind conference and trade show focused on the flight training industry. Our exhibitor hall has grown over the years to become a major highlight of the annual conference. Attendees have said it is worth the cost of registration.
REGISTER TO EXHIBIT
(.pdf) Details and registration form in one file.
As the training market continues to evolve in America, we see more and more conference attendees every year. New schools continue to pop up and existing schools are growing. The FSANA conference and trade show has become the "One Stop Supply Chain" event for the flight training community.
The training community is eager to meet with the supply chain in an environment designed to maximize brand awareness and customer education. Attendees include:
Flight school owners
Flight instructors
Flight school managers
Chief flight instructors
Future school owners
Flight school investors
---
"Ever since we began our journey to support FSANA, we have experienced business growth which has exceeded our expectations. Being an annual supporting Partner and exhibiting at the annual trade show has been great. We also get to meet many of the finest flight training providers in the world."
—TIM VARGA
General Manager,
AIRCRAFT ENGINE SPECIALISTS
---
2024 location
FSANA is pleased to host its 2024 Conference and Trade Show at Ceasars Palace Las Vegas.
Hotel info and reservations
---
Cost to exhibit
Fee covers 10 x 10 booth and attendee registration for ONE person, which includes reception, 1 dinner, 2 lunches, and coffee breaks. Additional attendee registrations are $545 per person.
Exhibit rate until Dec 15, 2023
| | | |
| --- | --- | --- |
| Regular | | FSANA Member |
| $2,595 | | $2,195 |
Exhibit rate after Dec 15, 2023
| | | |
| --- | --- | --- |
| Regular | | FSANA Member |
| $2,995 | | $2,595 |
---
Choose a size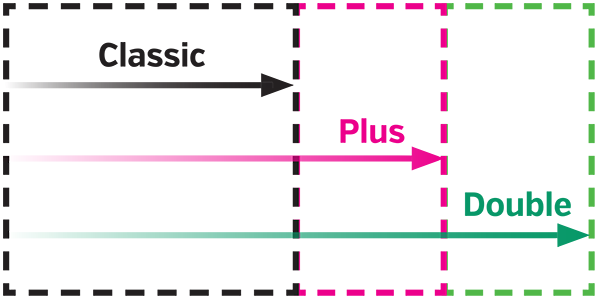 Classic booth—Included with Exhibit fee
—Approx. 10 x 10-ft floor space.
Plus-size booth add $800
—Approx. 10 x 15-ft floor space.
Double-size booth add $1,200
—Approx. 10 x 20-ft floor space.
---
Have your fee waived
As a FSANA Annual Partner, you receive a complimentary exhibit space AND one or more conference registrations. All Partners are entitled to exhibit space, annual branding plus more benefits. Become a FSANA Annual Partner and ignore the exhibit fee altogether. Most of the supply chain elect to become FSANA Annual Partners due to the many added benefits that come with the program. For the few extra dollars spent, you receive all these benefits along with helping FSANA meet its goals.
---
Setup provisions
—6-ft table, two chairs and waste basket provided.
—5-amp electric hookup is available for $200 per drop inclusive for the event. A power strip and extension cord is provided for use.
—Wi-Fi in exhibit area:
Caesar's provides free Wi-Fi throughout hotel, including exhibit area, however bandwidth can be limited depending on number of users signed on. Direct hookup is available from Encore. Five megs down is $70 by the day plus service fee, plus tax, Each connection handles up to 3 devices. To order, call 702-866-1133 or email CaesarsPalaceExpo@encoreglobal.com.
—Additional on-site AV equipment. Encore can assist with other equipment including laptops, monitors and related equipment. Contact Bram Linetsky at 702-807-4434 or bram.linetsky@encoreglobal.com
—The exhibit area is directly accessible at lobby level and has a loading dock.

IMPORTANT SETUP TIMES
Wednesday, February 21
10:00–5:00 Exhibit setup
6:00 Opening reception, dinner
Friday, February 23

SHIPPING INSTRUCTIONS
Refer to our Exhibit brochure for shipping Instructions.
---
Food & beverage event recognition
No other commitment required. Up for grabs on a first-come basis. Partial sponsorships can be arranged. Help support your conference and receive exclusive brand recognition. Call 610-791-4359 to confirm availability and reserve events prior to submitting payment.

1. Opening Reception (Wed pm) — $4,000
2. Dinner/Entertainment (Wed pm) — $8,000
3. Coffee Break (Thu am) — $2,000
4. Lunch (Thu noon) — $5,000
5. Coffee Break (Thu pm) — $2,000
6. Coffee Break (Fri am) — $2,000
7. Lunch (Fri noon) — $5,000
---