Escape with a good book.

Come Fly The World: The Jet-Age Story of the Women of Pan Am by Julia Cooke
— Release April 26, 2022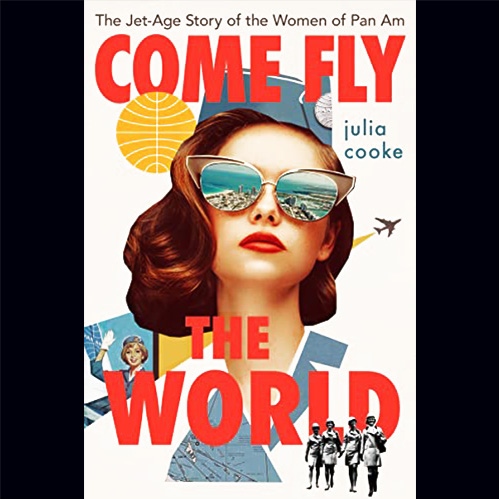 This engrossing true account, which reads like a novel, combines riveting personal stories and little-known aviation history.

Glamour, danger, liberation: in a Mad Men era of commercial flight, Pan Am World Airways attracted the kind of young woman who wanted out, and wanted up.

Required to have a college degree, speak two languages, and possess the political savvy of a foreign service officer, a jet-age stewardess serving on iconic Pan Am between 1966 and 1975 also had to be between 5'3" and 5'9", between 105 and 140 pounds, and under 26 years old at the time of hire. Cooke's intimate storytelling weaves together the real-life stories of a memorable cast of characters, from small-town girl Lynne Totten, a science major who decided life in a lab was not for her, to Hazel Bowie, one of the relatively few black stewardesses of the era, as they embraced the liberation of their new jet-set life.

Cooke brings to light the story of Pan Am stewardesses' role in the Vietnam War, as the airline added runs from Saigon to Hong Kong for planeloads of weary young soldiers straight from the battlefields who were off for five days of R&R, and then flown back to war. Finally, with Operation Babylift—the dramatic evacuation of two thousand children during the fall of Saigon—the book's special cast of stewardesses unites to play an extraordinary role on the world stage.
---

Great Circle, a novel by Maggie Shipstead
— Release May 4, 2021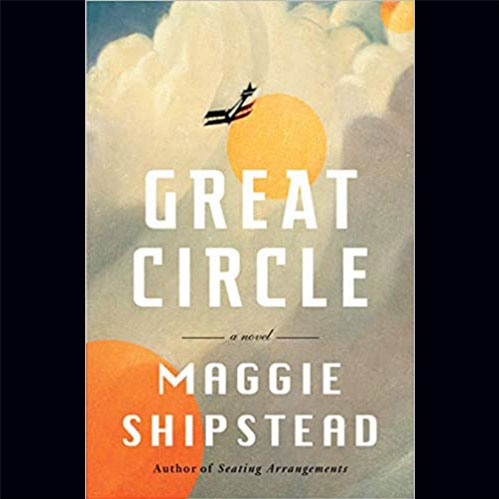 An unforgettable story of a daredevil female aviator determined to chart her own course in life, at any cost — Great Circle spans Prohibition-era Montana, the Pacific Northwest, Alaska, New Zealand, wartime London, and modern-day Los Angeles.

After being rescued as infants from a sinking ocean liner in 1914, Marian and Jamie Graves are raised by their dissolute uncle in Missoula, Montana. There — after encountering a pair of barnstorming pilots passing through town in beat-up biplanes — Marian commences her lifelong love affair with flight. At fourteen she drops out of school and finds an unexpected and dangerous patron in a wealthy bootlegger who provides a plane and subsidizes her lessons, an arrangement that will haunt her for the rest of her life, even as it allows her to fulfill her destiny: circumnavigating the globe by flying over the North and South Poles.

A century later, Hadley Baxter is cast to play Marian in a film that centers on Marian's disappearance in Antarctica. Vibrant, canny, disgusted with the claustrophobia of Hollywood, Hadley is eager to redefine herself after a romantic film franchise has imprisoned her in the grip of cult celebrity. Her immersion into the character of Marian unfolds, thrillingly, alongside Marian's own story, as the two women's fates — and their hunger for self-determination in vastly different geographies and times — collide.

Epic and emotional, meticulously researched and gloriously told, Great Circle is a monumental work of art, and a tremendous leap forward for the prodigiously gifted Maggie Shipstead.
---

Big Week: The Biggest Air Battle of World War II, a history by James Holland
— Release November, 2018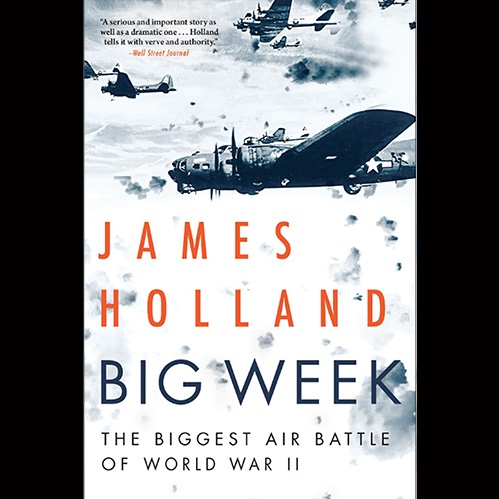 During the third week of February 1944, the combined Allied air forces based in Britain and Italy launched their first round-the-clock bomber offensive against Germany. Their goal: smash the main factories and production centers of the Luftwaffe while also drawing German planes into an aerial battle of attrition to neutralize the Luftwaffe as a fighting force prior to the cross-channel invasion, planned for a few months later. Officially called Operation ARGUMENT, this aerial offensive quickly became known as "Big Week," and it was one of the turning-point engagements of World War II.

In Big Week, acclaimed World War II historian James Holland chronicles the massive air battle through the experiences of those who lived and died during it. Prior to Big Week, the air forces on both sides were in crisis. Allied raids into Germany were being decimated, but German resources, fuel and pilots were strained to the breaking point. Ultimately new Allied aircraft, especially the American long-range P-51 Mustang, and superior tactics won out during Big Week.

Through interviews, oral histories, diaries, and official records, Holland follows the fortunes of pilots, crew, and civilians on both sides, taking readers from command headquarters to fighter cockpits to anti-aircraft positions and civilian chaos on the ground, vividly recreating the campaign as it was conceived and unfolded. In the end, the six days of intense air battles largely cleared the skies of enemy aircraft when the invasion took place on June 6, 1944 —D-Day.

Big Week is both an original contribution to WWII literature and a brilliant piece of narrative history, recapturing a largely forgotten campaign that was one of the most critically important periods of the entire war.
---

Cloudmaker, a novel by Malcolm Brooks
— Release March 9, 2021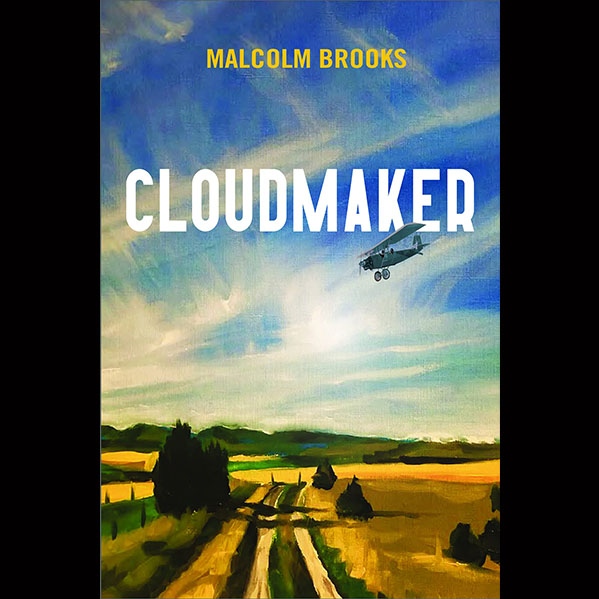 From the nationally bestselling author of Painted Horses, Malcolm Brooks returns with a soaring, spirited novel set during the summer of Amelia Earhart's final flight — a tale of American ingenuity and optimism set against the backdrop of a deepening Great Depression.

The summer of 1937 will be a turning point for 14-year-old Houston "Huck" Finn. When he and a friend find a dead body in a local creek, a rare Lindbergh flight watch on its wrist, it seems like a sign. Huck is building his own airplane, a fact he has concealed from his mother. That summer also marks the arrival of his cousin Annelise, sent to live with the family under mysterious circumstances. As it turns out, she has had flying lessons — another sign. As Huck's airplane takes shape, so does his burgeoning understanding of the world, including the battle over worldliness vs. godliness that has split Annelise from her family, and, in a quieter way, divides Huck's family too. And meanwhile, there's the matter of the watch, which it turns out the dead man's cohort of bank robbers would very much like back.

In Brooks' trademark "lush, breathtaking prose" (San Francisco Chronicle on Painted Horses) and with a winking nod to the Sam Clemens who inspired its hero's nickname, Cloudmaker is a boisterous, heartfelt novel that brings to life the idealism, inventiveness, traditionalism, and deep contradictions of the American spirit.