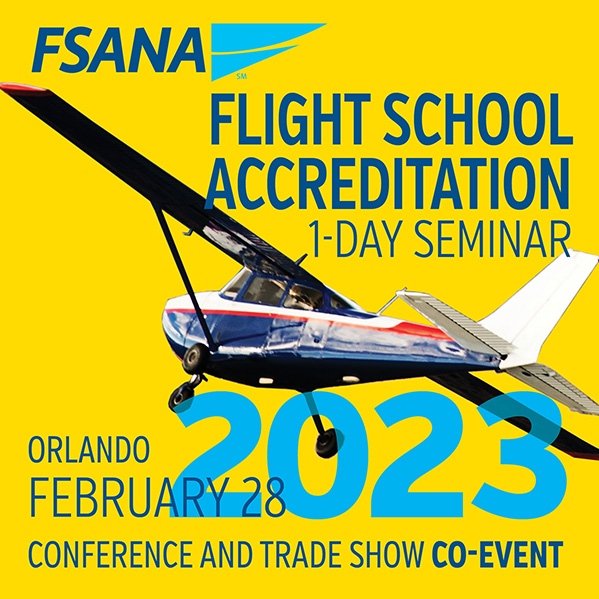 Flight schools with the intention of becoming accredited are encouraged to attend. This FSANA Co-Event is happening the day before our major Conference and Trade Show event. Register for just the Seminar or add the Seminar to your Conference registration.
Keep Reading
What sets an accredited flight school apart
On August 22, 2011, FSANA launched the first flight school accreditation program in the history of flight training.
---
Apply
The accreditation standards and application are being updated for 2023. Meanwhile read about why accreditation is so important to your school and what will be expected of you when you apply.
FLIGHT SCHOOL ACCREDITATION GUIDE 2023
ACCREDITATION STANDARDS 2023
ACCREDITATION APPLICATION 2023
A list of accredited flight schools
The following flight training providers have been granted the Certificate of Accreditation following their successful completion of FSANA's accreditation program.
---
Inspector resources
Standby.
ACCREDITATION INSPECTOR GUIDE 2023
ACCREDITATION INSPECTOR APPLICATION 2023