Develop a culture of safety
People will sometimes ask if flying an airplane is safe. The answer is yes. Is there risk? Yes, there is risk in everything that we do. Safety is the number one priority when we operate an aircraft. Developing a culture of safety at the start of your flight training will serve as a strong foundation for the balance of your pilot life cycle.
Each year, approximately 38,000 Americans die in automobile related accidents. In 2019, 404 people lost their lives in aircraft-related accidents. Over 50% of all fatal accidents occur because pilots fly into weather which the pilot was not trained for.
FSANA recommends that all pilots continue their flight education after they attain their Private Pilot Certificate by earning their
instrument rating
. This rating trains pilots how to fly safely in the clouds.
Zero GA accidents worldwide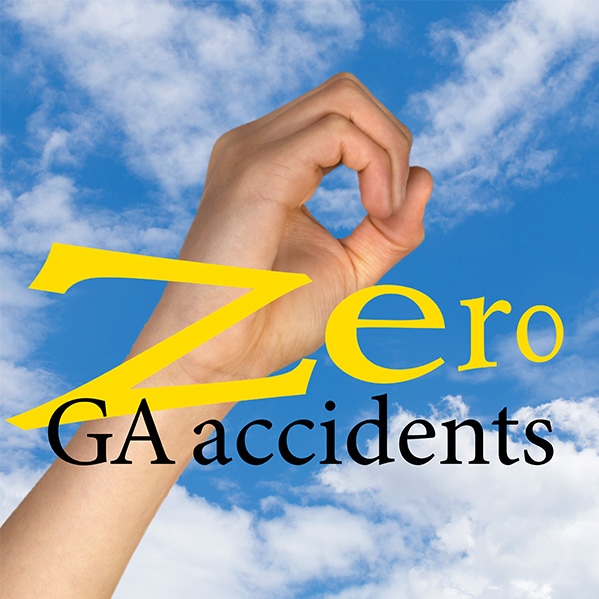 Safety has always been a focus of FSANA and we believe that everyone who operates an aircraft will appreciate our goal of zero GA accidents. We encourage all airman to
Think Before You Fly
since a majority of aircraft accidents start BEFORE the airman ever steps foot in the aircraft.
We learn from incidents and accidents, and we modify our culture. That's what the Zero GA Accident goal is all about — changing the culture of acceptance of
some
incidents, accidents, and fatalities. FSANA's goal is focused on eradicating as many potential causal factors as possible in the flight training community.
Continue reading for some great articles related to pilot safety culled from
Flight Training News
.
---
180-turnback to airport is bad idea
Former NASA Space Shuttle Astronaut Charlie Precourt, who is also EAA vice chairman, along with Rick Marshall from Inflight Metrics, have been gathering data on the controversial 180-degree turnback to the airport during departure with a powerplant loss. Recently, they made a presentation to the General Aviation Joint Steering Committee (GAJSC) Safety Analysis Team (SAT).
Read entire article >
---
Taking a 360-degree approach to helicopter safety
FSANA and the Helicopter Association International (HAI) share the same vision — an industry with zero fatal accidents. In pursuit of that goal, HAI initiatives address safety across the continuum of helicopter aviation, including airframes, technology, and the people who use them.
With human performance issues as a causal factor in the majority of aviation accidents, HAI believes that the best way to improve safety in the helicopter industry is by helping people to become safer pilots, maintenance technicians, operators, and aviation professionals. HAI promotes a 360-degree approach to reducing accidents, one that addresses culture, processes and training, and the appropriate use of technology to reduce aviation risk.
Read entire article >
---
Next > COVID-19