Aerochapters — providing a social learning opportunity for young aviation enthusiasts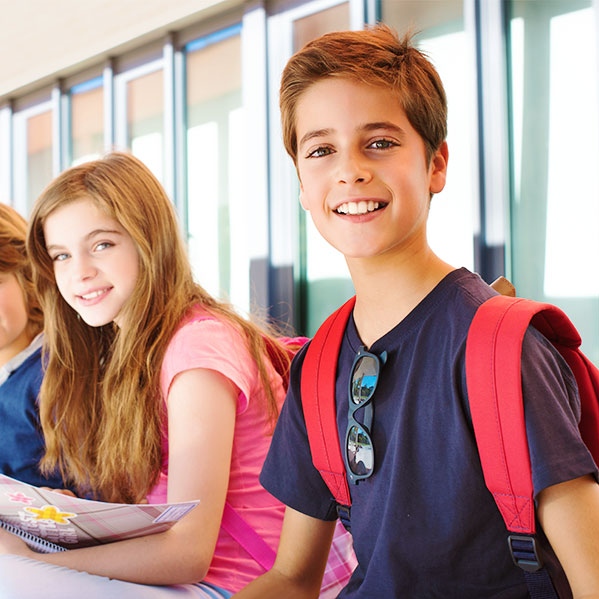 The FSANA AeroChapters program gives a large youth population ages 13-18 the chance to explore the diverse aviation and aerospace industry in organized social chapters. As AeroChapters locations sprout up across the country, young aviation enthusiasts and FSANA Youth members have the perfect environment to share their interest with their peers. From these AeroChapters communities come tomorrow's pilots and aerospace workforce.

Each FSANA-chartered youth chapter is hosted by a monitored business member of FSANA who provides chapter advisors and who helps develop programs designed for the youth in their community. Chapter hosts provide meeting space, in most cases, at their business location.

Are you age 13-18? Join other like-minded aviation enthusiasts your age at a local FSANA AeroChapters youth chapter. It is a unique learning opportunity set in a social context. There has been nothing like it before.
---
Inside AeroChapters
During monthly meetings and events at local FSANA-chartered youth chapters, boys and girls explore the vast field of aviation and aerospace and are introduced to its numerous career paths. The participants in each chapter elect their own leadership and collectively plan what programs they would like to pursue throughout the year.

Chapter advisors and assistant chapter advisors are on hand to provide guidance and mentorship. As a result of their involvement, youth develop and enhance their leadership skills.

Learning what it takes to be a pilot only scratches the surface of the chapter experience. During meetings and events, participants investigate the four core disciplines that help define aviation and aerospace—science, technology, engineering and math (STEM). The longer someone stays involved, the more they grow as an individual.

It is common for chapter members to attend AeroCamp and enroll for training at their host flight school's facilities.

If there are AeroChapters meetings in your town, go. If not, ask your local flight school or airport to start a FSANA AeroChapters program. They should contact Debbie Sparks, Director of Business Development, at 561-767-6826 or debbie@fsana.com.

LOCATE AN AEROCHAPER MEETING
---
FSANA Youth membership
At your first AeroChapters meeting, you will be asked to join FSANA Youth, a requirement of AeroChapters participation. FSANA membership helps make the AeroChapters program possible. Membership benefits go beyond AeroChapters. Check out FSANA Youth.
---
Have what it takes to host a youth chapter?
As a FSANA member you are on your way to meeting the requirements to host an AeroChapters youth chapter. As a host you benefit by bringing public awareness to your facility and inspiring future generations of pilots. AeroCamp and AeroChapters work together hand in hand. Tucked in the Members Only section of this website, is an AeroChapters Toolkit containing a hosting application and information on how to start and operate a local youth chapter. If you have questions or require a mentor, contact Debbie Sparks at 561-767-6826 or debbie@fsana.com.

NOTE: Each chapter is chartered and hosted by a member of the Flight School Association of North America (FSANA). Hosts are solely responsible for overseeing their chapter. FSANA will not exercise control over, supervise, or monitor any chapter in any way. FSANA does not own, operate or manage this host or any other member hosting a chapter. FSANA will not be responsible for any harm which occurs as a result of this chapter or any chapter, whether to person, property or otherwise. Procedures for each chapter are established by the chartered host. "AeroChapters" and the AeroChapters logo are service marks of FSANA. The AeroChapters logo is licensed to FSANA participating members and may not be used without the prior written consent of FSANA.